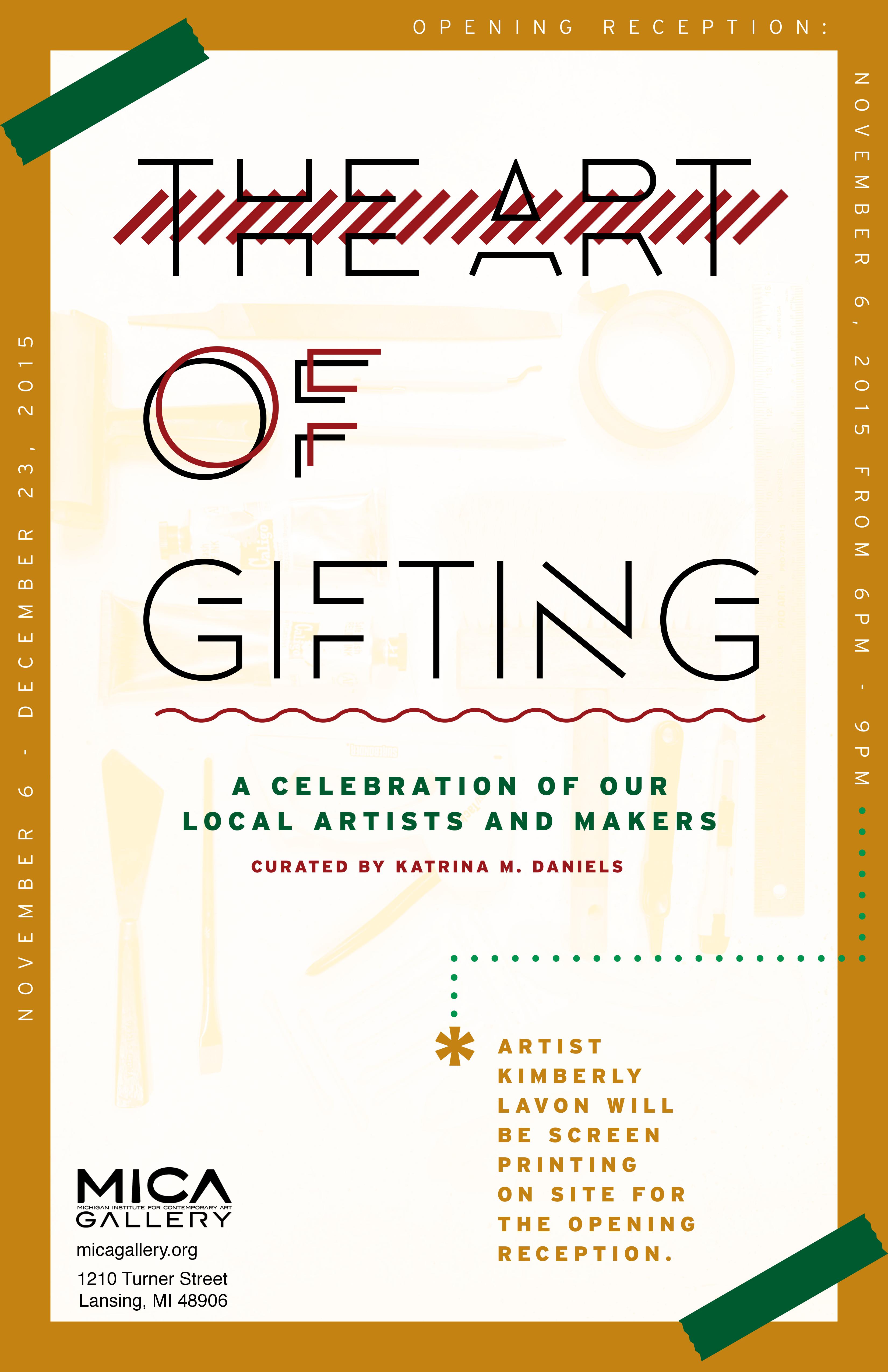 The Art of Gifting is a multi-media exhibit that celebrates contemporary craft and fine art created by artists and makers, many from the Greater Lansing Community. This exhibit was curated by MICA Director Katrina M. Daniels, this is on display from Nov. 6 – Dec. 23, 2015.
During the Holidays many of us shop and purchase gifts for our community. The Art of Gifting exhibit creates opportunities for the community to purchase beautiful, locally sourced and handmade, art.
The goal of this exhibit is also to showcase the artists and makers that are behind the objects and tell the story about the amount of talent and time that it takes to create these objects whether it is a Holiday card or an oil painting. The work that is showcased during this exhibit are made by people living and working in our community, not mass produced by machines and then shipped here from abroad. To help emphasize this point, artist and printmaker Kimberly Lavon created hand made block print cards at the opening reception. By having the artist present and creating work in front of the audience it emphasized the talent and skill that is necessary for creating a piece of work. While Lavon worked during the event guests had the opportunity to speak with her directly, ask questions or simply enjoy watching the process.
Programming is an important part of MICA, it allows us to connect with our audience in a variety of ways while exploring the concept of the exhibit more thoroughly. Director Katrina Daniels developed the event the Art of Cookie Decorating to allow the audience an opportunity to explore the culinary arts while trying their hand at cookie decorating. Professional pastry chefs were brought in from the gourmet bakery at Dusty's Cellar to teach the audience how to decorate cookies with pastry bags, tips, royal icing, etc. This event also served as a fundraiser to allow our organization to continue to produce free programming for the community.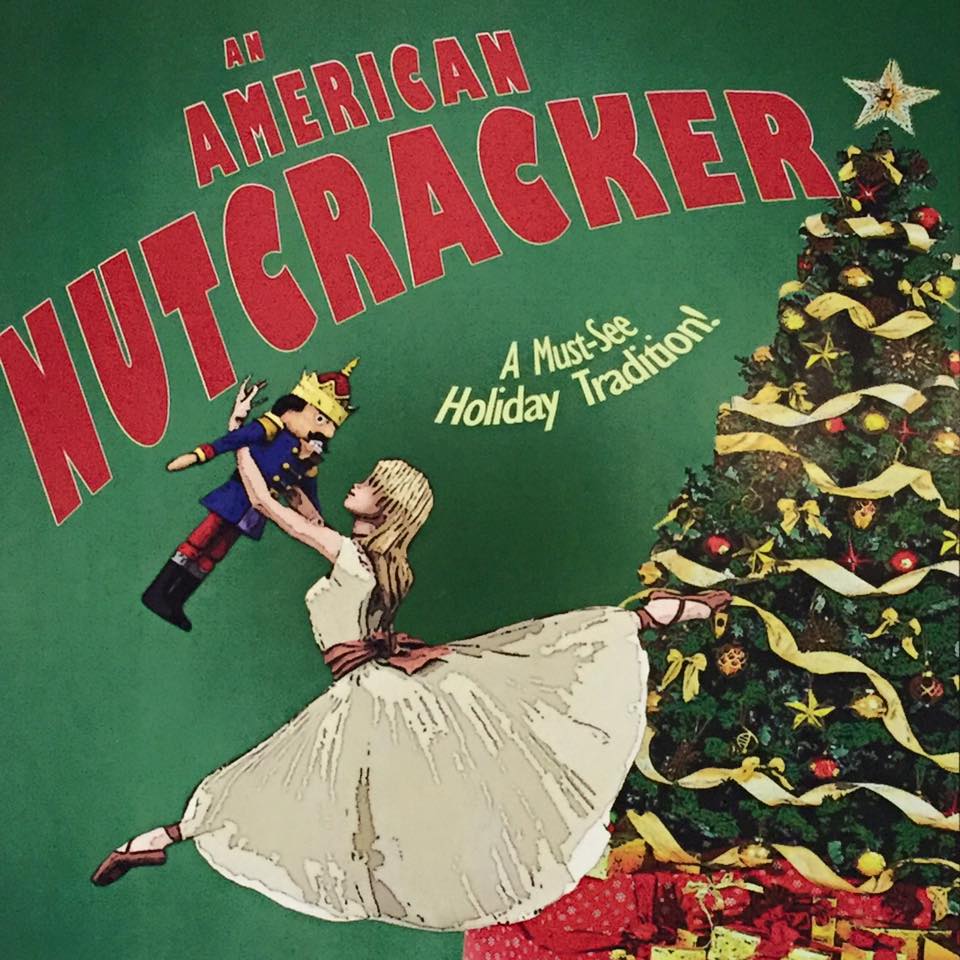 An annual tradition started in 2014 is to bring the Nutcracker Ballet to the MICA Gallery in early December. The Greater Lansing Ballet Company performed an abbreviated version of the classic ballet entitled the Nutcracker in a Nutshell. The Ballet Company selected portions of the ballet to perform at MICA Gallery and the Director explained the story behind the movement to the audience.
This family friendly performance is free to the public and it creates access to a classic ballet that may otherwise be cost prohibitive to an individual or family. After the performance the audience was invited to ask questions and interact with the dancers and choreographers.